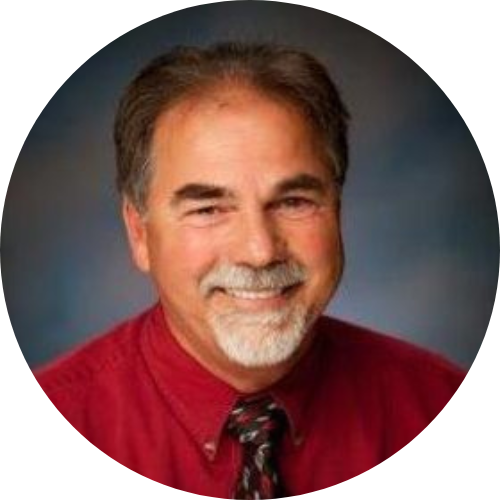 To say the market is difficult to analyze would be an understatement. National media reports are conflicting and confusing: "Home Sales Down," "New Listings Down," "Home Prices Rebounding," "Home Prices Softening," "Buyers Waiting for Market Crash." It's no wonder that buyers and sellers are uncertain and fearful. Even real estate agents, many of whom now work from home and obtain their market information from the same media sources as their clients, are confused.
Fortunately, the market is not crashing and will not crash. Unlike what we saw during the recessionary period of 2006 to 2011 when many homeowners were "under water" with loan balances higher than their home values, current nationwide statistics show that 39% of homeowners have no mortgages and another 29% have equity in their homes of 50% or more.
Looking at local statistics in the table below, we see sales activity in all three areas of Delta County down substantially from the same time last year. However, a closer analysis reflects that most of this decrease occurred during the first 4 months of 2023, which compared poorly to the same period in 2022. The number of sales during the second quarter of 2023, though still down, compared more favorably to sales last year after the downturn began.
The comparison report also shows that for the first time in 11 years, average selling price has decreased, Surface Creek being a notable exception. The number of homes for sale has steadily increased this year, especially from May to July. However, the number of new listings coming on the market each month has lagged behind last year. So it appears that new listings, although decreased, are still outpacing properties being sold, resulting in increased inventory. The "Months Supply of Inventory" was 3.6 at this time last year and is now 5.6; "Days on Market" for a property to sell has increased from 97 to 133 (up 37%); and "Percent of List Price Received" has decreased from 98.3 to 97.2: all indications of a more balanced market between buyers and sellers.We're still seeing many sellers holding onto the pricing strategies of the early 2022 market. In most cases, this is wishful thinking. Consequently, many homes are coming on the market at too high a price, followed by numerous price reductions to achieve a sale. The phenomenon known as "chasing the market" in a downward trending market often results in a sale at a lower price that what the seller would have received if the property had been priced correctly in the beginning.
There's no doubt that the 2023 Delta County market has continued to level off since the feeding frenzy market of 2021 and the first half of 2022. Inflation and the Fed's increasing interest rates have not only discouraged buyers, but have also inhibited many sellers who normally would be selling to satisfy lifestyle changes but are unwilling to trade their low interest mortgages for current 6.5 to 7%-rate loans. According to a recent Redfin analysis, 82.4% of all homeowners with a mortgage in the U.S. hold a 30-year loan with an interest rate below 5%, 62% are below 4% and 23.5% have a rate below 3%.
So there's a pent-up demand and a pent-up supply in both the national and local housing markets. The obvious key to unlocking this backlog of market activity is a lowering of mortgage interest rates. We recently watched a podcast featuring David Stevens, a renowned economist and mortgage expert, who described the Federal Reserve's history of overshooting interest rate hikes to curb inflation, followed by a lowering/correction to avoid a recession. Stevens bullishly forecast that 30-year mortgage rates would reduce to the low 6% range by the end of the year, and subsequently to the mid-5% rate in 2024. Such a reduction of borrowing rates and the resulting narrowing of the gap between existing and new mortgages could unlock the market and release the pent-up supply and demand. This, combined with the tremendous wave of millennials (currently aged 27-42) rolling into their first-home-buying years (the average age of American first-time homebuyers is around 35) could produce a much stronger 2024 market.
Yes, a bullish forecast, but it makes some sense. Of course, election years can be unpredictable, so we're hedging our bets. It will be interesting to watch the trends for the remainder of 2023!
In our recent company newsletter, we reported that the Delta County assessor received 631 property valuation appeals. Of these, 435 resulted in a lowered valuation and 180 resulted in an increased valuation (we'll bet those folks aren't happy!). Nevertheless, most Delta County property owners, including those with successful appeals, can expect to see substantially higher property tax bills in January. Ballot measure Proposition HH will provide some relief if approved in November. However, Prop HH will also raise the number of tax dollars the state can keep under the Taxpayer's Bill of Rights (TABOR). Be prepared for much debate on this in the near future.
On June 24, RE/MAX Mountain West held our 15th annual yard sale for charity to benefit the North Fork Children's Christmas Party. The party is held on the second Saturday of December every year and benefits more than 180 under- privileged children in the North Fork Valley. Thanks to many friends' and clients' donations of yard sale items, plus numerous volunteers donating their time, we were able to donate $2,500 to this worthy cause.
On a personal note, as we both near completion of our 47th year in the real estate industry we want to assure our friends and clients that we are still active and stand ready to answer your questions and serve your real estate needs. Please don't hesitate to call anytime.